Contact Us
Phone:
860-486-5821
E-mail:
rainbowcenter@uconn.edu
Address:
2110 Hillside Road, Unit 3096
Student Union 403
Storrs, CT 06269
Hours
Semester Hours, Fall 2020
Monday-Friday: Closed, but pro staff is working remotely
Saturday-Sunday: Closed
Winter Intersession Hours

Monday-Friday: Closed, but pro staff is working remotely
Saturday-Sunday: Closed
A Message from the Rainbow Center
Hello LGBTQIA+ and Allied Community!
Everyone is welcome at the Rainbow Center.  We pride ourselves on a family-like environment with academic and social opportunities.  We have been serving UConn's diverse communities of gender identities, gender expressions, and sexualities since 1998.  The fun and amazing staff provides resources and services to the wider campus community of students, faculty, staff, and local residents. Please check out our Meet the Staff page in order to get to know each of us.
September 2020 is the Rainbow Center's 22nd Anniversary.  Since our founding, the Rainbow Center has been named one of the best 100 gay-friendly campuses in the country, and received a 4.5 out of 5 rating on the Campus Pride Index Report. We'd love for you to join us at an Out to Lunch Lecture or other upcoming event.
Rainbow Center News
A message from the Dean of Students Office about its role and how it can help you
For the past several semesters, the Assistant Deans at the Dean of Students Office would have drop-in hours at the various cultural centers.  Due to the pandemic, those in-person drop-in sessions have come to a halt.  In response, the Assistant Deans of DOS have prepared a short 7-minute video that details their passion for their work, the Office's role at the university, and how the Office can help you as a student at UConn.
Meet Paula Wilmot, Luz Burgos-López, and Kim Duby at: https://www.youtube.com/watch?v=bwn2SF-KTTc
---
Please meet our new Graduate Assistant, Ashley Reed!
Greetings Everyone and Happy Friday,
I wanted to take a moment to virtually introduce you all to the Rainbow Center's new HESA Graduate Assistant, Ashley Reed.  Ashley's pronouns are she/her/hers.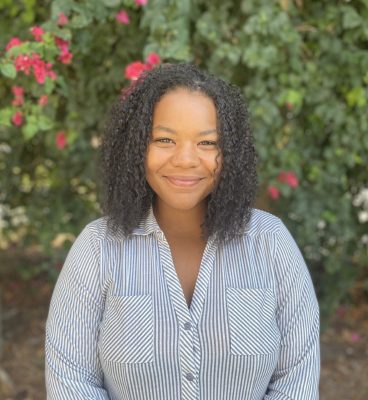 The Rainbow Center is very excited to welcome Ashley who was previously working as a Graduate Hall Director in Residence Life at Rollins College in Winter Park, Florida.  She graduated from Rollins College in 2018 with a major in Social Entrepreneurship and a minor in Spanish.   Ashley is passionate about diversity and equity and empowering people to create their own authentic stories. In her free time, Ashley enjoys anything fitness related, traveling, cooking, trying new restaurants, and spending hours on YouTube.  Ashley will begin working remotely on Monday Aug. 3rd.  Please do not hesitate to send Ashley a quick email (see her contact information at the staff bio webpage) welcoming her to the team or connect her with any of our colleagues as we navigate working remotely.  Thank you in advance.
Sincerely,
Kelsey O'Neil, Director
---